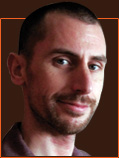 I'm moving!
From February 2nd, I'll be operating from new premises. I've taken a small suite of rooms in the St James Trust Building that runs between Elizabeth Street and Castlereagh Street, a couple of blocks over from where I am now.
If you're coming from the Eastern edge of the city, you can enter from 185 Elizabeth Street, with the entrance between the Sheraton on the Park and the Great Synagogue with the Bambini Trust Cafe at the door (you need to walk through the middle of the cluster of tables). I'm in suite 214 on the second floor.
If you're coming from the city centre of Western fringe, you can enter from 160 Castlereagh Street, opposite the new ANZ tower. There's an antique jewellery store at the entrance (currently under scaffolding) and this provides level access. I'm in suite 214 on the second floor.
It is handy to both Town Hall and St James stations and the buses on both Elizabeth and Castlereagh Streets. Apologies to those on the Western edge of the city for the extra couple of blocks!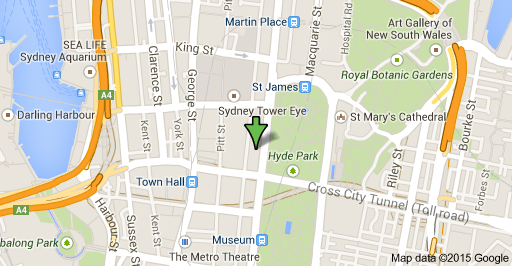 Our Aim
The aim of the practice is to bring complementary health care to the high-rise of the city. A convenient CBD location, right near the QVB with flexible appointment times allowing city workers to access the best in health care with greater amenity.
Sydney Complementary Health is focused on patient wellbeing. Please call to see about appointment availability today. We're here Monday to Friday with appointments available at lunch and after work.

Sydney Complementary Health offers Bowen Therapy, Lymphatic Drainage and Remedial Massage and can assist with back pain, neck pain, chronic pain, workplace stiffness, sporting injuries and more.
Payments
Tyro Health Point (like HICAPS but quicker), EFTPOS, Visa, Mastercard, Amex, Cash, Health funds
Health fund rebates are available for most funds for remedial massage – check with your individual fund for the exact refund for your level of cover. Tyro Health Point instant refunds are available for some participating funds. Most major funds participate - check with your fund for availability.

Some funds are still lagging on rebates for Bowen Therapy. See the list http://www.bowen.org.au/health-funds/ for more details. Tyro Health Point is not available for Bowen Therapy.