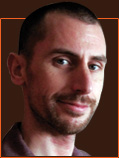 Are you doing too much?
I've had a few patients in lately who are at the point of adrenal exhaustion. Many have done too much and pushed too hard and have reached the point where their bodies have just said "enough". I see others who are at risk of getting to this point. So, what is it and how do you get there? More...
Our Aim
The aim of the practice is to bring complementary health care to the high-rise of the city. A convenient CBD location, right near the QVB with flexible appointment times allowing city workers to access the best in health care with greater amenity.
Sydney Complementary Health is focused on patient wellbeing. Please call to see about appointment availability today. We're here Monday to Friday with appointments available at lunch and after work.

Sydney Complementary Health offers Bowen Therapy, Lymphatic Drainage and Remedial Massage and can assist with back pain, neck pain, chronic pain, workplace stiffness, sporting injuries and more.
Payments
HICAPS, EFTPOS, Visa, Mastercard, Amex, Cash, Health funds
Health fund rebates are available for most funds for remedial massage – check with your individual fund for the exact refund for your level of cover. HICAPS instant refunds are available for some participating funds. Go to the HICAPS website http://www.hicaps.com.au/patients and download the PDF for remedial massage to check for availability.

Some funds are still lagging on rebates for Bowen Therapy. See the list http://www.bowen.org.au/health-funds/ for more details. HICAPS is not available for Bowen Therapy.